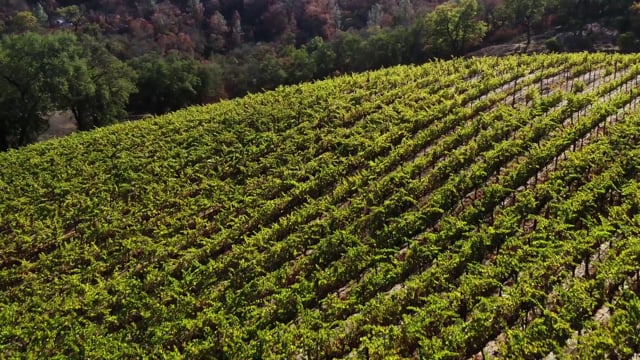 Introducing …
We are excited to announce Killarney Napa Valley, Delta Zeta's new wine brand in partnership with Fairwinds Estate Winery.
Countdown!
The inaugural release of Killarney Napa Valley will be June 30, 2021. Don't miss out on becoming a member of the The Killarney Club! Club seniority is based on sign up date.
00
00
00
00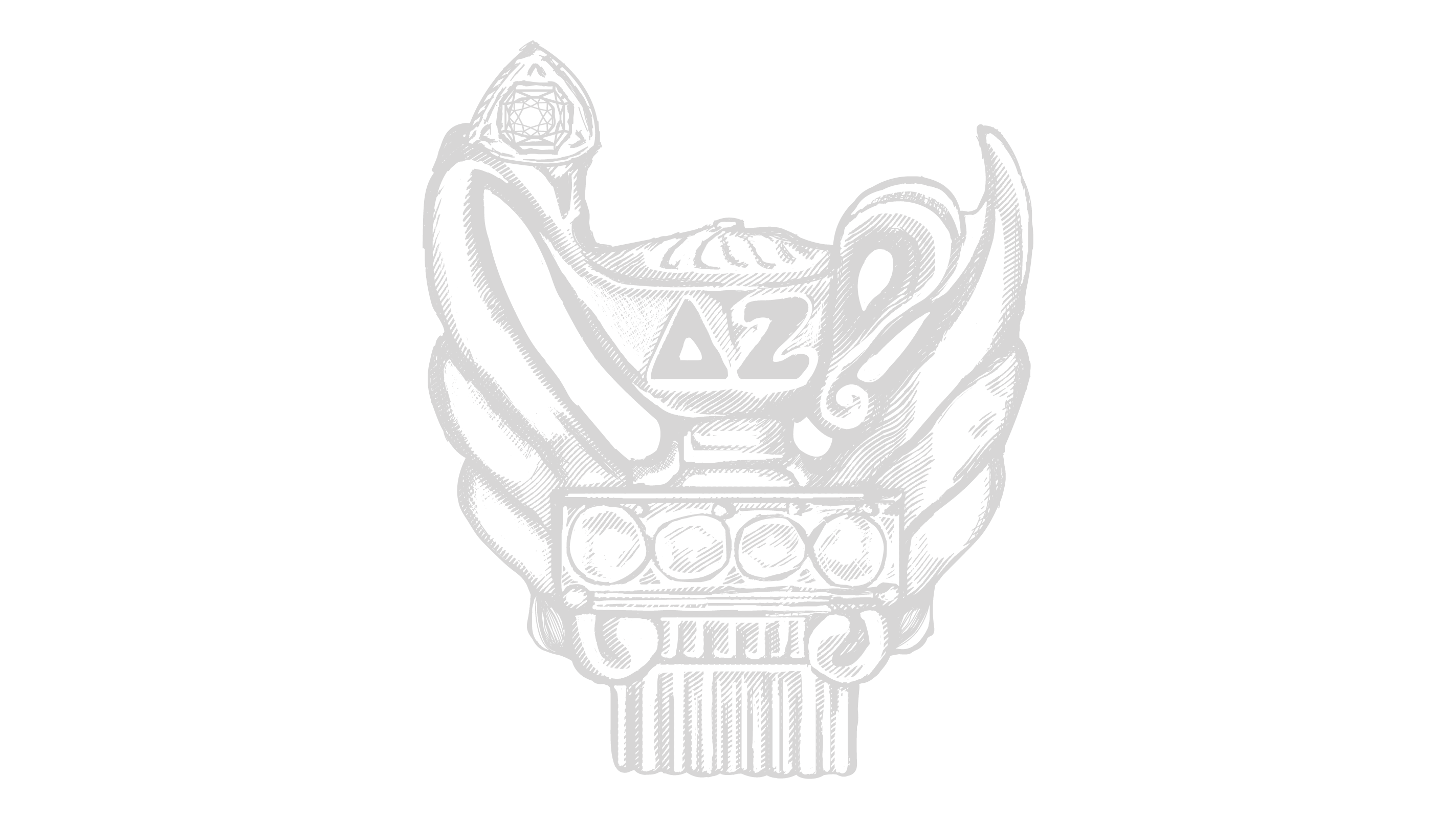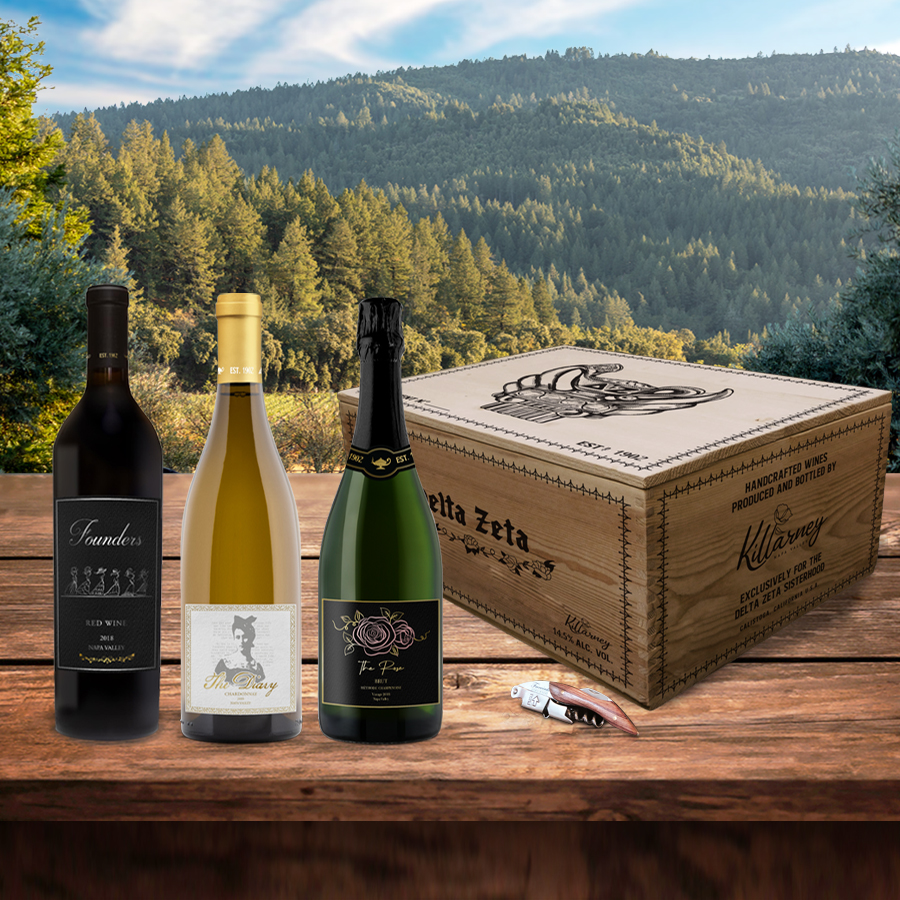 Killarney Club Membership Financially Supports Delta Zeta!
Since 1902 the bonds of our sisterhood have only grown stronger and our alumnae now have the unique opportunity to support important sorority programing by becoming a member of the Killarney club. Members who join this club will receive handcrafted limited production bottles of these Napa Valley wines made exclusively for members of Delta Zeta.
The Killarney Club provides you a unique opportunity to support Delta Zeta while enjoying world-class wine from America's most renowned wine country. We would love for you to consider joining the Killarney Club to enjoy great wine and support our sisterhood.
We hope your Delta Zeta experience continues to be enriched by friendships and love that is ever steadfast.
Inaugural
Wines

Founders
2018 Red Wine – Napa Valley

In the evening of Friday, September 27th, 1902 our six Founders paraded the Street Fair in Oxford with ribbons of pink and green tied to red, white, and blue canes, as depicted in this drawing straight from Founder, Julia Bishop's Diary. This custom label is a nod to these six courageous women who were pioneers of their time, boldly paving the way for generations of Delta Zetas to come.

We introduce you to our Founders Red. This proprietary red blend – from our award-winning winemaker Todd Heth – exhibits dark blackberry, bing cherry and plum notes perfectly into layers of coffee and tobacco. The finish is dry with long lasting berry fruit. Silky but firm tannins, this wine is enjoyable now but has the ability to age well in the cellar.
$75 / Bottle

The Diary
2019 Chardonnay – Napa Valley

Anyone who has read Julia Bishops Diary knows what a gift it is – sharing the innermost details of our Sorority's founding and giving us a personal glimpse of what life was like in those early days of Delta Zeta. Her diary holds memories of a time so integral in our history and brings light and life to the six women we hold dear; Alfa, Mabelle, Anna, Mary, Anne and, of course, Julia herself. Through her diary we learn that Julia taught her daughters "sisters always share" and we hope you share a glass of our selected Chardonnay with those closer ones in her spirit!

We introduce you to The Diary. From the chalky soil of the Carneros region in southern Napa Valley, this gem exhibits lush green apple and bright grapefruit notes while dancing across your palate. This stunning wine is light and friendly with very subtle vanilla and pear blossom hints on the nose. Balanced fruit with tarte acidity makes this wine a classic example of Premium Napa Chardonnay.
$45 / Bottle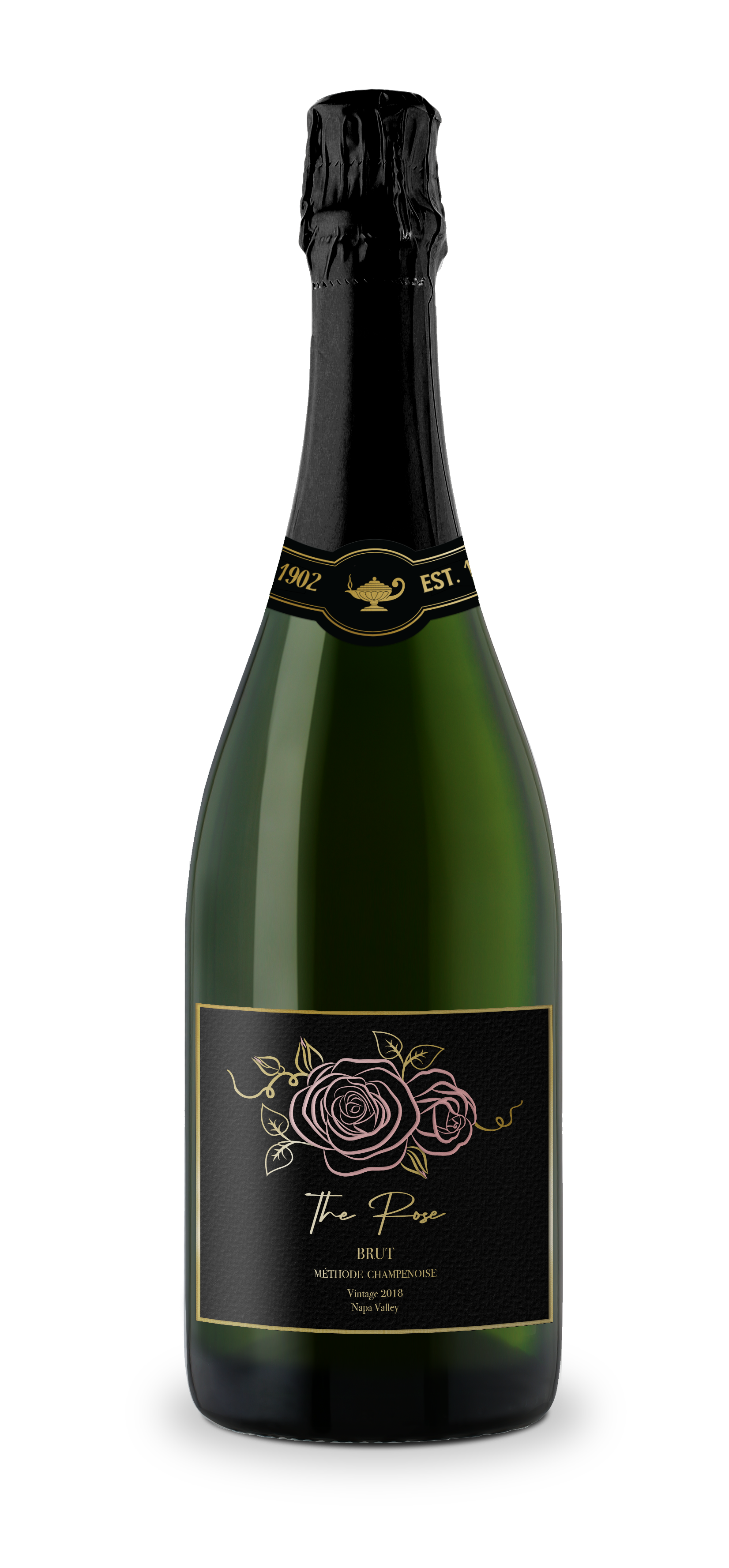 The Rose
2018 Brut Sparkling, Méthode Champenoise – Napa Valley

Few symbols mean as much to Delta Zetas as the Killarney rose. A symbol of gratitude, grace, admiration and joy, the rose is the blend of red of courage and the white of purity. Each of us comes to Delta Zeta as a bud, a new member, and through our Delta Zeta experience blossom into the women we are today.

We introduce you to The Rose. This premium sparkling wine – meticulously and artfully made in the traditional champagne method – rivals anything found from the best Champagne houses in Épernay and Reims. Blended superbly from Chardonnay and Pinot Noir, this magnificent Napa Valley Brut exhibits rich fruit aromatics of strawberry and delicate white cherry that follows through to a creamy mid-palate accompanied with highlights of lime and wet minerality and a lingering vibrant finish
$65 / Bottle
Club Format & Cost
In order to receive shipments and be eligible to purchase additional bottles, you must be a member of the Killarney Wine Club. A $50 one-time, non-refundable deposit will be processed to secure your June 2021 allocation. This deposit will be deducted from your June 2021 club shipment cost. Wines are released in two 6-bottle shipments each year (May/June and November).
Wines are allocated based on sign-up date seniority. The cost range for each 6-bottle shipment is $290 to $450 plus tax and shipping – depending on your selections. Each shipment arrives in a fire-branded Delta Zeta wooden crate. Except for your one-time, non-refundable $50 deposit, your card will not be charged until a week before each shipment.
You can customize your wine selections! New, library and special edition wines will be offered. There is no long-term commitment, and you may cancel at any time.
Enjoy your wine and remember, when you share a glass, gift a bottle or visit the Fairwinds tasting room in Napa Valley together, you are supporting Delta Zeta!

20% of your purchases are given back to Delta Zeta
With every shipment, members of the Killarney Club celebrate Delta Zeta, and support the organization's areas of greatest need. We are committed to being a global women's organization whose shared values truly inspire action and impact lives through our strategic priorities and initiatives. Apply to join the Killarney Club and support Delta Zeta while enjoying world-class wines from Napa Valley.
Join today and support Delta Zeta.
Hear about
Killarney
Your membership in the Killarney Club supports important programming that furthers Delta Zeta's mission to be a lifelong, values-based membership experience for all women.
Cindy Menges (Alpha – Miami University)
Executive Director – Delta Zeta Sorority
Our Founders were trailblazers, working to create a better future for those that followed. With each bottle of Killarney Napa Valley, you are supporting critical programming and leadership development opportunities for our sisters and ensuring that our flame continues to burn brightly.
Christy Phillips-Brown (Theta Iota – Western Carolina University)
National President – Delta Zeta Sorority
I am honored to make these wines for the Delta Zeta sisterhood and cannot wait for you to share them with your sisters, family and friends!
Brandon Chaney (Sigma Chi & FODZ)
Proprietor & CEO Fairwinds Estate Winery & Killarney Napa Valley
Experience the benefits and lifestyle!
Two shipments of six bottles per year (minimum to retain club seniority)
Wine received in a keepsake vintage fire-branded wooden crate
Exclusive access to limited releases and library wines
Exclusive access to the gift website to gift wines and merchandise to friends and family
Free wine tasting experiences for you and guests at Fairwinds in Napa Valley
Special access to Delta Zeta only events and parties
Your name honored on the Delta Zeta Killarney Wine Club Founder Memorial at the winery
  20% of wine sales financially supports Delta Zeta
Fairwinds Estate wines offered at 15% off