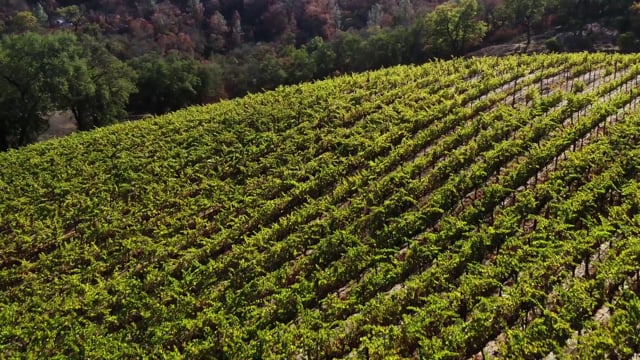 Hand-crafted limited production Napa Valley wines made exclusively for the Delta Zeta Sisterhood. 20% of proceeds are given back to Delta Zeta Sorority.
Fall
Release
Introducing the Fall 2022 varietals and labels!

Old Main
2020 Cabernet Sauvignon – Napa Valley

In an old recitation room in the east end of Old Main on the Miami University campus, a group of women students voiced, "Why not a sorority for us?" It could have been on any campus, in any building, at any time. However, they were spoken in 1902 by our Founders, who felt the need for strong ties of friendship in their new world, away from the safety of home. While Old Main does not exist on today's Miami campus, the friendship and sisterhood that began as a spark between those walls lives on within each of our sisters.

We introduce you to our flagship Napa Valley Cabernet Sauvignon, Old Main. This is a premium and classic representation of the appellation's preeminent varietal. Notes of black cherry, blackberry and plum are complemented by hints of toasted oak, dried currant and baking spice. Fine-grained tannins and ample brightness on the palate give way to a polished mouthfeel and exceptionally long finish.
$95 / Bottle

Archives
2021 Pinot Noir – Russian River Valley

Over the years, in honor of our founding, many gifts have been presented to the University to celebrate anniversaries. In 1927, Delta Zeta presented the Sun Dial to Miami University, commemorating the Sorority's Silver Anniversary. As we near Delta Zeta's 125th Anniversary and prepare to celebrate, as countless before us have come and gone, we remember that our sisterhood marches on before this dial of time.

We introduce you to our Archives Pinot Noir. From the Russian River Valley AVA of Sonoma County, this beautiful wine is influenced mostly by the fog of the AVA and is very aromatic, with a velvet mouthfeel, and has a fruit character that is ripe and intense.
$65 / Bottle

The Four Pearls
2021 Cuvée Blanc – Napa Valley

The four pearls in our badge represent the strength and virtues of Delta Zeta. Set at the top of the Ionic Column, a symbol of beauty and strength itself, the pearls' luster provide inspiration to all who wear the badge. Like the pearl, tumbled and smoothed in the rough waters of the ocean, a Delta Zeta has inner fortitude despite life's challenges and a lifelong sisterhood dedicated to supporting her in all endeavors.

We introduce you The Four Pearls. This elegant white blend is alluring and complex, with a sensuous offering of tropical fruits, white flowers and subtle spice. The nose is like a bouquet of flowers and jumps from the glass with ripe lemon, white peach and orange blossom followed by notes of toast and white pepper. On the tongue, lemon bursts forward with pineapple and other tropical fruit, with undertones of vanilla. The finish is bright and zingy and mellows with vanilla and subtle spices in its length.
$44 / Bottle
Coming
Soon
OUR SPRING 2023 RELEASE IS COMING SOON!